Here are some of the most Frequently Asked Questions about psychotherapy and my practice — click on a question to read each answer. Also see my Online Counseling page for additional FAQs. If you still have questions, please feel free to Contact Me.
What is a Licensed Marriage and Family Therapist (LMFT)?
Licensed Marriage and Family Therapists (MFTs) are relationship specialists who treat persons involved in interpersonal relationships. They are trained to assess, diagnose and treat individuals, couples, families and groups to achieve more adequate, satisfying and productive marriage, family and social adjustment. The practice also includes premarital counseling, child counseling, divorce or separation counseling and other relationship counseling.
Marriage and Family Therapists are psychotherapists and healing arts practitioners licensed by the State of California. Requirements for licensure include a related doctoral or two-year master's degree, passage of two comprehensive written examinations and at least 3,000 hours of supervised experience (California Association of Marriage and Family Therapists CAMFT).

How will I know if you are the right therapist for me?
Read the About Me pages on this site and watch my introductory video on the home page. If you feel like we are a good match, I offer a FREE 20-minute introductory online or phone session to talk further about your needs.

What is the length of a therapy session and what are your fees?
Do you take insurance?
Please contact me for information regarding insuarnace.
Where do you see clients?
I currently see clients both online and in-person in my Corte Madera office. See the
Office Locations
page for locations and directions. My Online Counseling services are provided both by phone and video conference.
How many therapy sessions will I need?
In the first session we will decide if a brief therapy course of 6 to 8 sessions is appropriate or if we may need several months. I have some clients who enjoy seeing me for years. When therapy ends I have an open door policy, letting you know you can come back if needed to begin again.

How often do I need come in for therapy?
I recommend weekly sessions for most clients to keep continuity and achieve your goals sooner. If your situation does not allow you to to come weekly, we can often find a workable solution which meets your needs.

What are the different modes and theories you use in your practice?
Cognitive Behavioral Therapy: Therapy aims at modifying our dysfunctional assumptions and beliefs that maintain our maladaptive behaviors and emotions, through understanding the connection between our thoughts, feelings and behaviors.
Forgiveness Therapy: I base my therapy on the work of Richard Fitzgibbons, MD who trained with Aaron T Beck in Cognitive Behavioral Therapy and his colleague Robert D. Enright, PhD. I incorporate other research on forgiveness as well. Please see the section explaining this in more detail.
Psychodynamic Therapy: We exam our childhood and past experiences in more detail to understand how the subconscious is affecting our current thinking and behavior. Through the client/therapist relationship we find a new and freer way to perceive and live life.
Solution Focused Therapy: We focus on the here and now in therapy and work on finding solutions rather than putting emphasis on the problem. You rediscover your strengths and use them to find solutions.
Family Systems Therapy: The Focus is on the family as a system. The individual problems are a result of the members influencing each other. Therapy is aimed at alleviating current symptoms through altering a family's transactions and organization. This can be done with an individual, couple or family.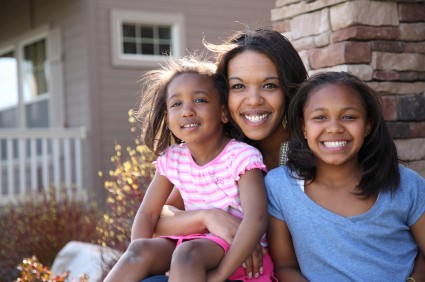 ---
How do I know what kind of therapy I need?
I explain to you in more detail what I do and what type of therapy may work for you during our introductory session. We discuss together what your needs are and decide on the length and goals for therapy together. For some we choose a specific therapy, but for many of my clients I use what's called eclectic therapy and we incorporate more than one psychological theory to tailor make the therapy to fit the person.

Do you use email or text messaging for therapy?
I only use email or text messaging for scheduling and non-confidential communications. I do not exchange confidential information via email or text messaging. However, I do offer therapy by phone and online (video conferencing) – see my
Online Counseling
page for more information.