I have gained much experience over the years working with families at all stages of life by helping them build stronger relationships, supporting them through life transitions, or issues they may be facing. I often suggest bringing the whole family into therapy together, whether they are a young family with children, a middle age family with adolescents, or a grown family with adult children wanting to mend or strengthen their relationships. Whether working with the whole family, a partial unit or an individual my aim is to form stronger attachments.
In addition to my Counseling Psychology MA, I hold a Child Development BA degree. I have raised three adult children, who have taught me valuable lessons in parenting. When working with individual children, and adolescents I meet with the parents collaterally so we can work together as a team to help your child. During these sessions I provide parenting education and support.
I help families cope with stress, communicate better, form a greater understanding of each other, express anger appropriately, and learn to forgive each other. I provide counseling for issues such as, families adjusting to a son's or daughters leaving for college, grief and loss, rebuilding trust after recovery from alcohol, healing and adjustment after divorce, forming attachments as a blended family, offering support for families with special needs children, aging parents. mental challenges or physical illness.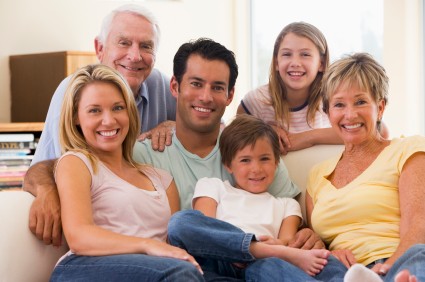 "Like branches on a tree we may grow in different directions yet our roots remain as one."

– Unknown Author
---
I have experience working with many combinations of family members, such as mothers and daughters, fathers and sons, sibling groups, or extended family.
Do you need help with family relationships? Contact me and let's discuss how I can help. Together we can decide on the best therapy approach for your family.