The American Psychological Association recently found that one out of every four adults in the U.S. could benefit from counseling but only 13% of people get any kind of help. While there are many reasons for people to be hesitant to seek out a counselor, our busy lives and increasing pressures on all fronts are a major factor, not to mention that finding a therapist you can work with can be a daunting task.
Experts agree that Online Counseling is one of the solutions to help alleviate this situation, and in many situations has been found to be just as effective as in-person therapy.
I have outlined below 7 benefits of Online Counseling and why it is growing in popularity among my client base to the point where almost 25% are preferring the online option for at least some of their therapy sessions.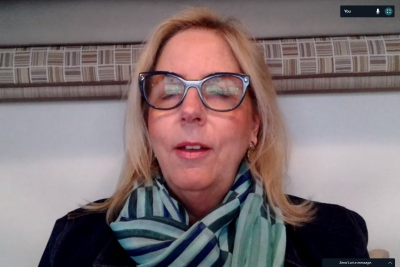 Have more questions?
Visit my Online Counseling page here
Want to schedule a FREE 20-minute introductory online or phone session?
Visit my Contact Me page here
BENEFIT #1 – CHEMISTRY
The successfulness of any kind therapy has a lot to do with the "chemistry" between you and the therapist. You may not be able to find a professional in your area you like and who shares your values, but online counseling offers a much broader range of choices and also makes if simpler to determine if the chemistry is right without having to physically visit the therapy office. Therapists are licensed on a per-state basis, so I can work with clients anywhere in the state of California.
BENEFIT #2 – CONVENIENCE
How often do you physically visit your bank or a bookstore anymore? It goes without saying that we increasingly live in an online culture, and with the wide availability of fast internet connections and inexpensive computers with video chat capabilities, meeting online with your therapist is not only effective but can save you hours of time compared to in-person sessions, all from the comfort of your home or other private location.
BENEFIT #3 – PRIVACY
Doing your sessions online with an experienced therapist not only feels more confidential and private but in reality means you don't have to physically visit an office building and the only person you will be interacting with is the therapist herself or himself. I use a HIPAA-compliant, fully-secure video conferencing system that assures your privacy, and sessions are never recorded. (Read more about this here).
BENEFIT #4 – ACCESSIBLE FOR THOSE WITH DISABILITIES OR ILLNESS
Those who have physical or emotional disabilities which hinder their ability to visit a therapist in person can easily benefit from online counseling. My in-person clients also appreciate that they can still meet with me online when they are sick or extra tired.
BENEFIT #5 – NO CHILDCARE, NO PROBLEM
Parents (or other caregivers for that matter) can still get quality counseling via the online option without having to arrange for childcare or a substitute caregiver.
BENEFIT #6 – SESSION FLEXIBILITY
Online counseling sessions provide more flexibility for clients with demanding, fluid schedules. For example, some of my clients will supplement their in-person sessions with online sessions because of travel or scheduling conflicts. In general, I can be more flexible with session scheduling for online sessions versus in-person.
BENEFIT #7 – ENABLES MULTI-PARTY SESSIONS
It can be difficult or impossible to schedule in-person sessions, sometimes even with couples counseling where only two people are involved. And Family Therapy almost always involves two or more parties. My online counseling system supports up to five separate parties, each in different physical locations.